Our In-House Weight Loss Program
Dr. Herman is board-certified in Obesity Medicine by the American Board of Obesity Medicine. At East Northport Medical Care, we offer a comprehensive program to assist you on your weight loss journey. This program offers counseling on improving one's lifestyle and, if appropriate, can include supplements, meal replacement strategies, and multiple options regarding weight loss medications to help to reduce appetite. Our team understands the difficulties and complications that come along with being overweight, and we want to help you take your life back. Do not hesitate to contact us to discuss our weight loss programs.
Why See a Healthcare Provider For Weight Loss?
Obesity can lead to some of the following serious health problems, including:
Cardiovascular diseases such as heart attack and stroke
Fatty Liver Disease and Cirrhosis of the liver

Certain lung diseases, such as asthma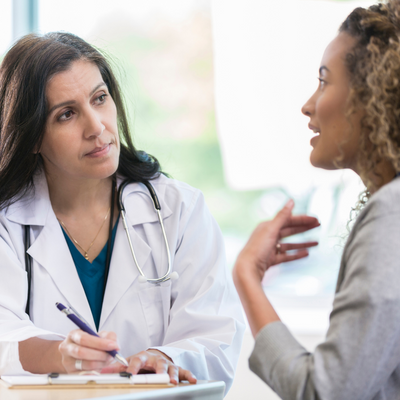 What To Expect At Your First Visit
At your first visit, we may:
Ask about your health history. This includes your history of eating habits, exercise, and weight loss.
Tests We Can Perform
Before and throughout medically supervised weight loss, we will perform various tests to establish a baseline and rule out obvious medical causes of excess weight. This is also necessary to ensure that we can recommend the safest and most effective treatment options. 
You may have tests such as:
Blood sugar levels, to check for diabetes

Lipid and cholesterol levels

Thyroid-stimulating hormone levels

Kidney function blood tests
Electrocardiogram, to look at your heart rhythm

Exercise testing to see how well your heart works during exercise

Resting metabolic rate, to look at how many calories you burn at rest
Creating a Treatment Plan
We will create a treatment plan for you. The plan is based on your medical needs and preferences. They will:
Find out how ready you are to begin an exercise program

Help you make realistic weight loss goals

Give you a nutrition plan
Advise you to keep a food diary

Talk with you about a weight-loss medicine, if needed
We Will Give You Information About:
How to change health behaviors
How mental health affects obesity

The complications of obesity

The benefits and risks of medicines
Give us a call today to begin the journey to take back your health.
Weight Loss Medication
In some cases, medication may be necessary for significant weight loss. East Northport Medical Care can write prescriptions for weight loss drugs if necessary. 
You may have heard of medications such as Ozempic®, Wegovy®, and Rybelsus®. These medications were created to help those struggling with Type 2 Diabetes. However, they have quickly gained attention as an option for weight loss as they provide significant results. These medications are very effective at promoting weight loss but extremely expensive. With insurance, these weight loss drugs are much more affordable for those who need them. East Northport Medical Care can prescribe these medications if your insurance covers them and it is deemed necessary for your treatment plan. 
Semaglutide is the generic version of Ozempic® that has the same effect for people utilizing this medicine, just at a lower price. If your insurance does not cover Ozempic®, Wegovy®, or Rybelsus®, East Northport Medical Care can prescribe this more affordable alternative! Semaglutide can be purchased without insurance starting at $399. 
Contact us for more information about your options regarding medications for weight loss.
For more information, check out the video below from Dr. Amir Herman.